On the Wings of Electrolysis
Application
April 6. 2023
2 min.
Just like your car, a plane needs a battery to get going. Because of the strict safety and reliability requirements in aviation, almost all planes opt for nickel-cadmium cells.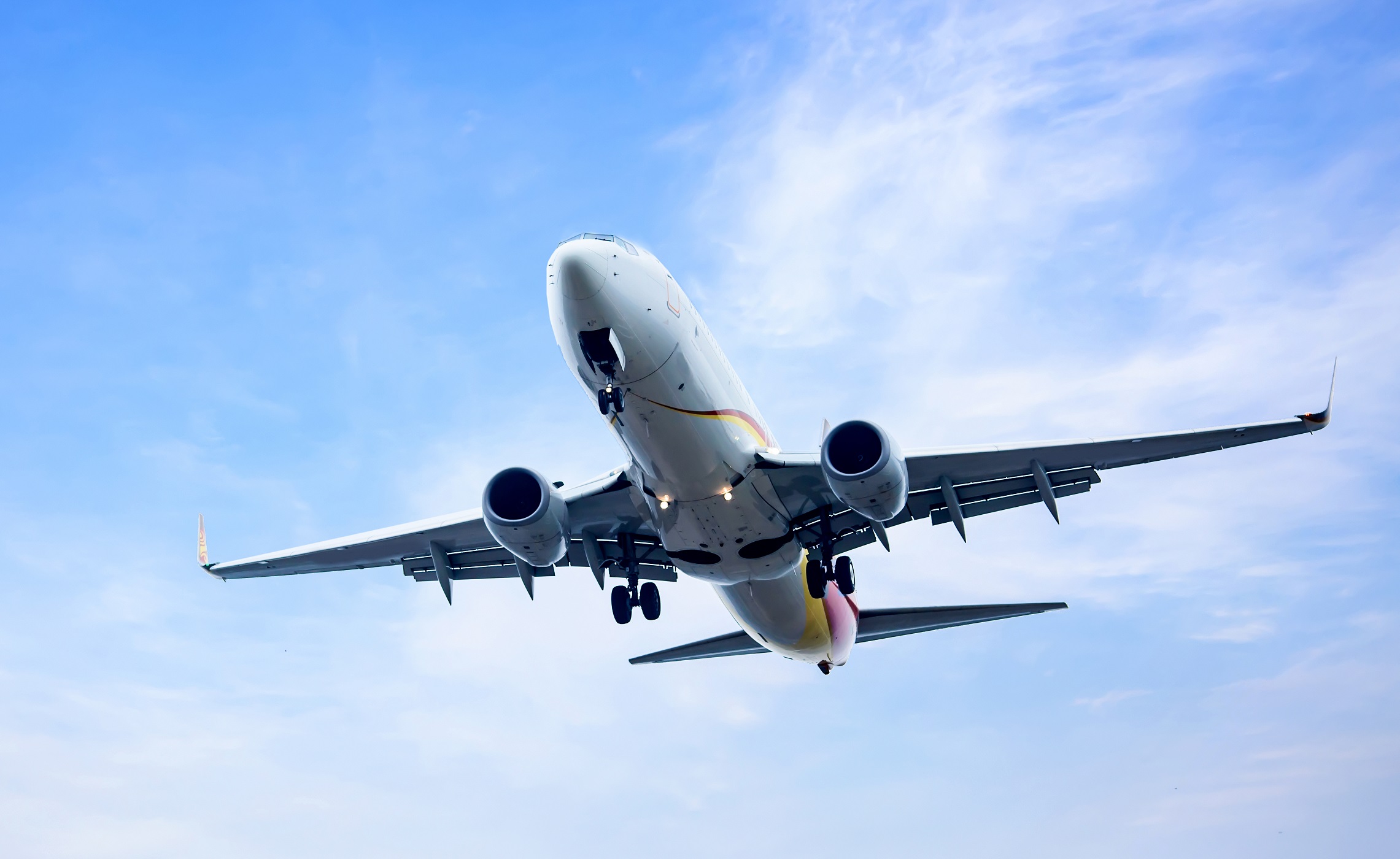 Preparing a plane for take-off is a much more complex task than turning the key in your car's ignition, but the basic principle is the same. Just like your car has an alternator in the engine, larger planes have what's known as the auxiliary power unit (APU), which starts the main engine. It's typically a small turbine with a power output of 10–300 kW, which also provides energy to the air conditioner and some avionics systems before the main engines start and generates electricity when the plane is not connected to a ground source (GPU). But the APU itself also has to be started first, for which it uses electricity from a battery.
At the latest moment during taxiing, the APU is disconnected; from then on, the plane gets electricity from generators on the main engines. In case of engine failure, the essential components of the electrical system are powered by the main battery, which therefore has to be as reliable as possible. Larger commercial aircraft also must be equipped with two black boxes, the Flight Data Recorder (FDR), and Cockpit Voice Recorder (CVR), which increasingly often have their own backup battery, as does the Emergency Locator Transmitter (ELT).
Safety always First
In recent years, some planes have started using lithium-ion cells for the main battery. With their high energy density, Li-ion cells have the lowest weight-to-capacity ratio, but they are extremely sensitive to high temperatures. What's more, their cathodes contain oxygen. This means they can catch fire easily, and once they do, the fire is almost impossible to extinguish. And a fire is one of the worst things that can happen on board a plane 35,000 feet in the air.
In 2013, the fairly new Boeing 787 Dreamliner had to be temporarily grounded because of multiple incidents of on-board Li-ion batteries catching fire. This was the first time that the United States Federal Aviation Administration (FAA) did so since 1979; the Japanese airlines ANA and JAL also voluntarily grounded their Dreamliners. The 787 was in fact the first plane in the world with a Li-ion main battery, and this experiment clearly failed.
Nickel-cadmium cells, on the other hand, are highly tolerant of overcharging and can run without any trouble at temperatures of tens of degrees Celsius above or below zero. They don't need any complicated monitoring system or systems to keep their temperature in the optimal range, which at least partially offsets the main benefit of Li-ion batteries, which is their lower weight. Ni-Cd cells also offer a better lifespan with only minimal maintenance requirements, particularly when we talk about the latest designs, such as those produced by GAZ. This and the lower purchase price of nickel-cadmium cells make them the option with by far the lowest total cost of ownership (TCO) among batteries of this type.
Tried Solutions Are the Best
That's why Ni-Cd remains the battery of choice for most manufacturers and operators of both commercial and military aircraft, as well as, for instance, emergency and police helicopters. In fact, some estimates claim that up to 97 percent of planes use nickel-cadmium batteries. Depending on their requirements, they can feature up to four batteries, each typically consisting of 20 cells. Helicopter batteries usually have about twice the capacity of those used in large commercial aircraft. The reason is that they also directly power the engine in order to enable the helicopter to land outside an airport.
In general, batteries used in aviation must pass the strictest requirements of various authorities such as the European Union Aviation Safety Agency (EASA) and its American counterpart, the FAA, as well as various civilian and military operators. To ensure failsafe quality, testing includes putting the cells through the harshest conditions, such as discharging them at a current 10 times of the rated capacity in a -30°C environment. Ni-Cd cells are also expected to withstand short circuits not only without physical damage or fire propagation, but also without any deterioration of their performance. This only shows that the durability of Ni-Cd cells, as well as their reliability and safety, are just as legendary as many of the aircraft in which they are used.