Sol G batteries
Designed to store renewable energy. Anywhere.
Key features
Improved design for high-temperature environments
Increased effectivity of internal gas recombination for extended top-up period
Long cycle life through improved mechanical & chemical components
Excellent charging efficiency at low temperatures
Great resistance to mechanical and electrical stress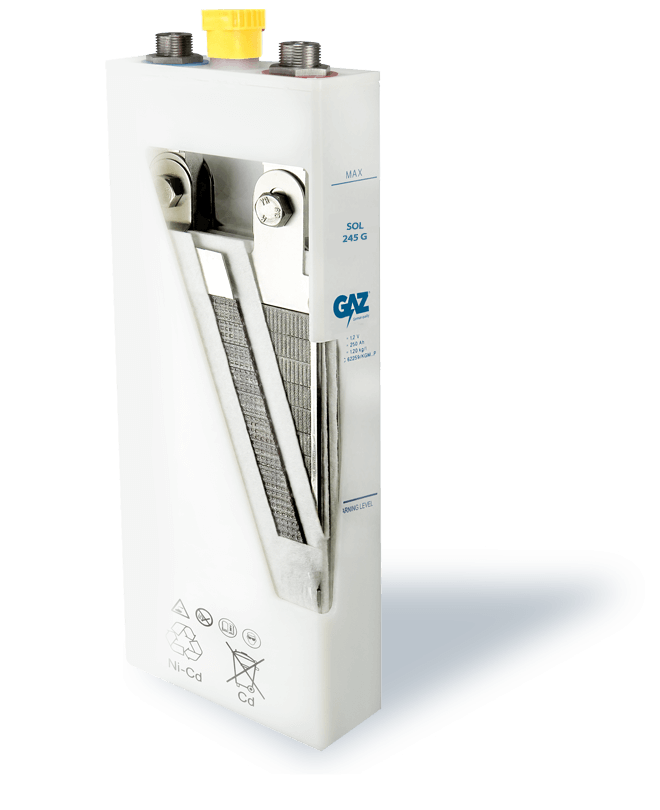 Typical application
Renewable energy storage
Featured reference
Project name
Renewable storage in Algeria
Customer
Atersa, Elecnor Group
Year
2015
Product
SOL 1245, SOL 1525
GAZ SOL range has been chosen by Elecnor company Atersa to be deployed in one of the most challenging environments of Sahara Desert. As part of a major solar project, largest cells in GAZ SOL battery range are successfully helping to provide energy to hundreds of thousands of homes in central Algeria, which are highly depending on energy generated from renewable sources.
Downloads
MSDS - if you are interested in the material safety data sheet, please contact us.